Turn your field teams into problem-solving masters
Create a simple problem
Keep your focus on your production with quick and easy photo-based issue creation. The problems are therefore escalated without wasting time and are then addressed during rituals, AIC...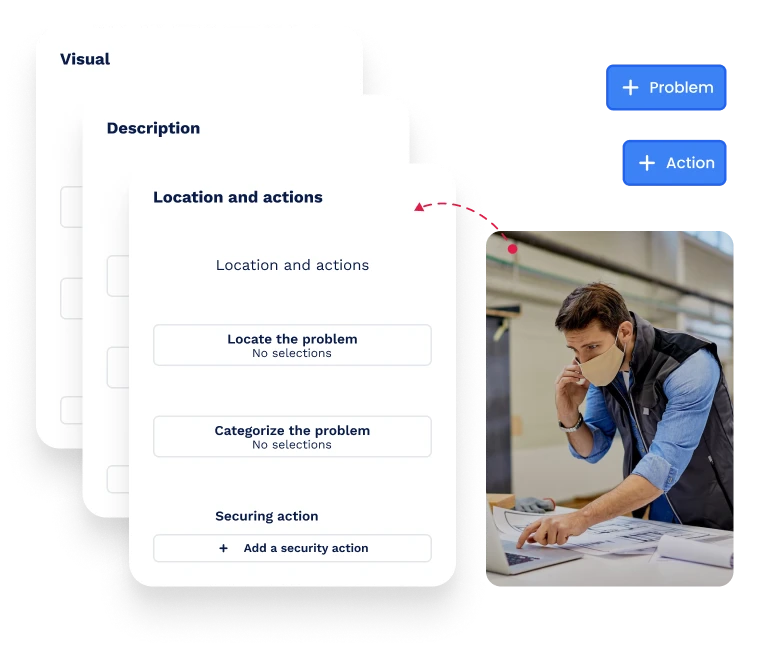 Characterization of a problem
Adopt the 5W1H method for an exhaustive description of your problems. Easily follow the steps to locate and characterize each problem, attaching all the necessary documents.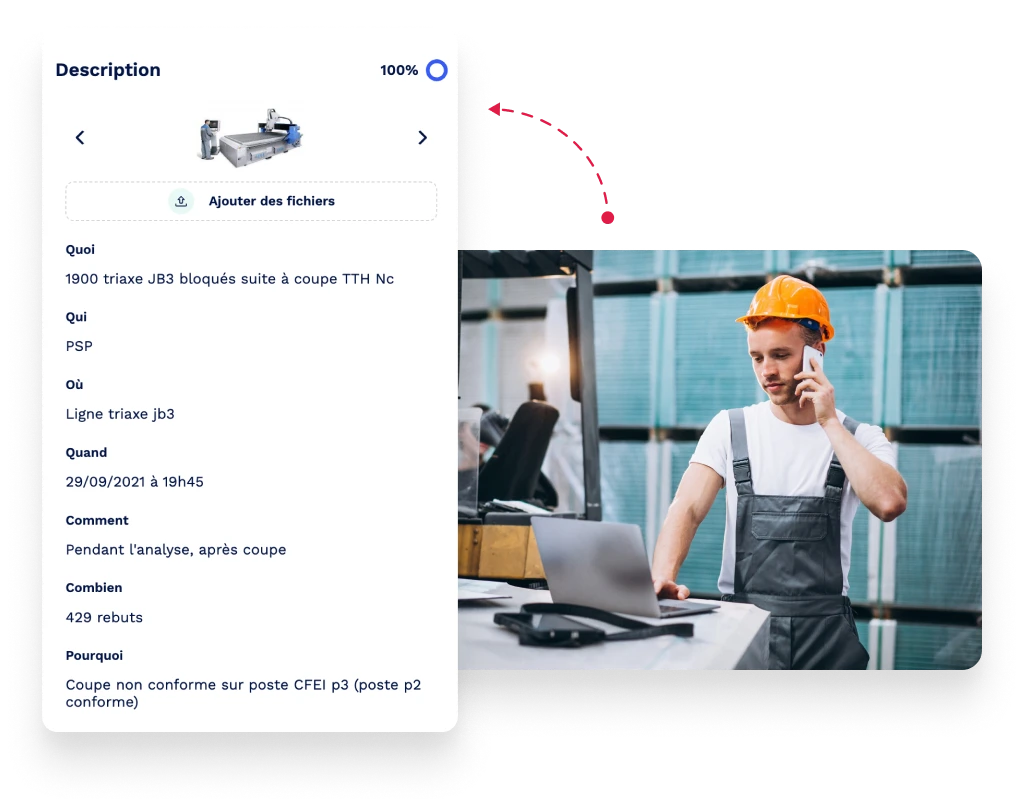 Finding the root cause
Identify the root causes of the problem using ishikawa tools and 5 collaborative whys. At each stage, ensure the veracity of the causes by attaching photos, videos...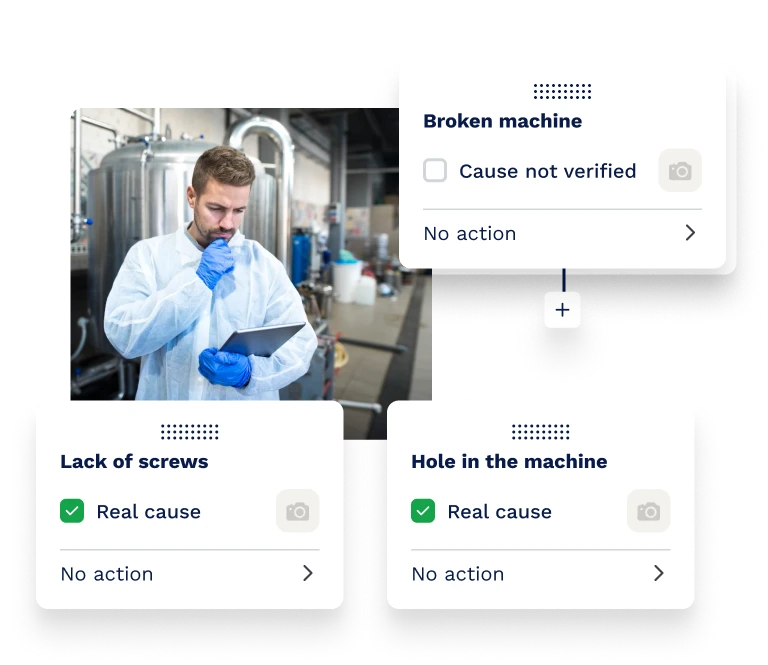 PDCA action plan
Identify actions that make sense by linking them to real root causes. Shizen ensures the proper implementation of actions by allowing you to identify a manager and a deadline, and by following them daily in an appropriate visual management.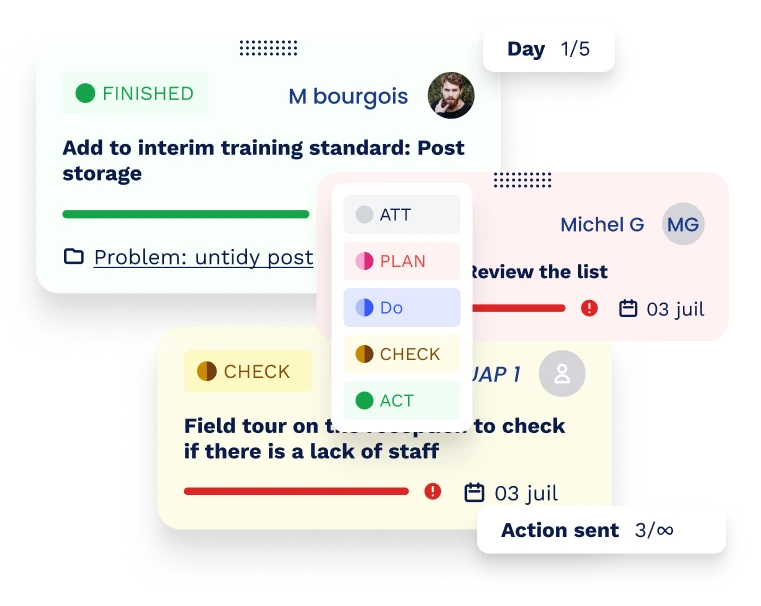 Escalation of a problem
Raise your issues to the right people instantly. The problems will appear in real time in the visual management and the corresponding ritual.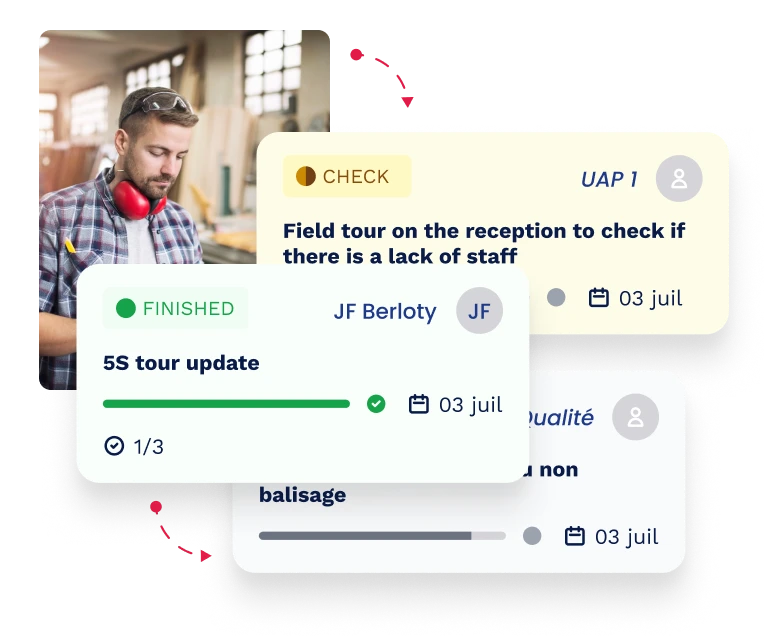 Recurrence search (IA)
Shizen highlights the similarities between problems to identify the most recurring ones and allow you to eradicate them completely.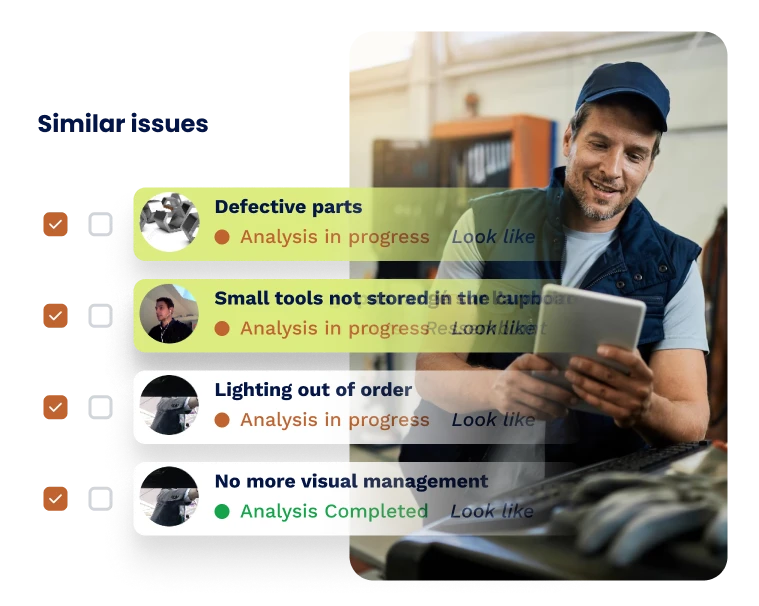 Methodology help
Instantly identify the relevance of the problem resolution using intelligent confidence indicators. Shizen helps you characterize the problem, verify your causes and choose the right actions.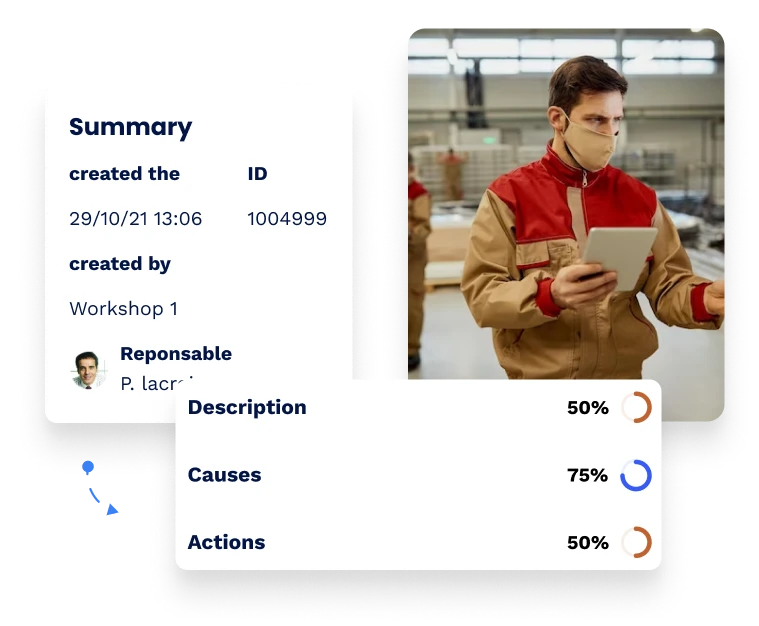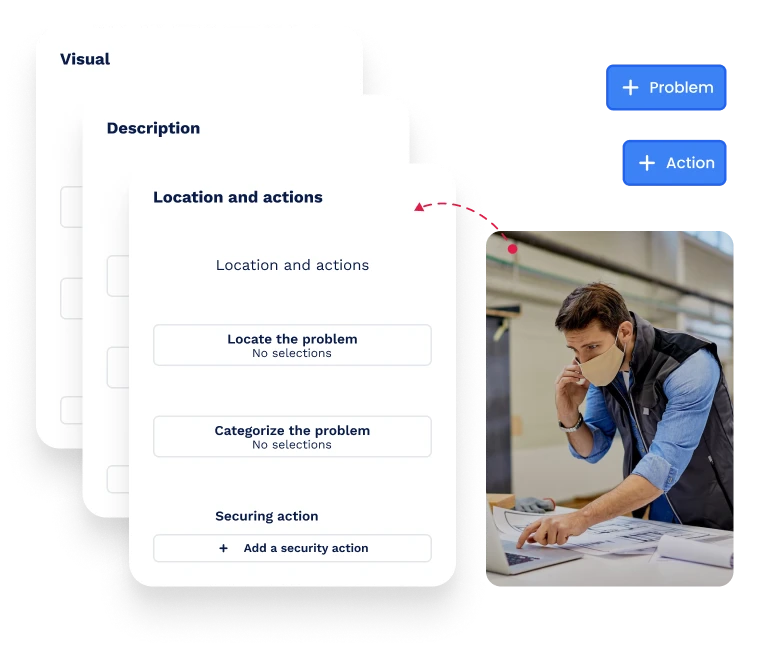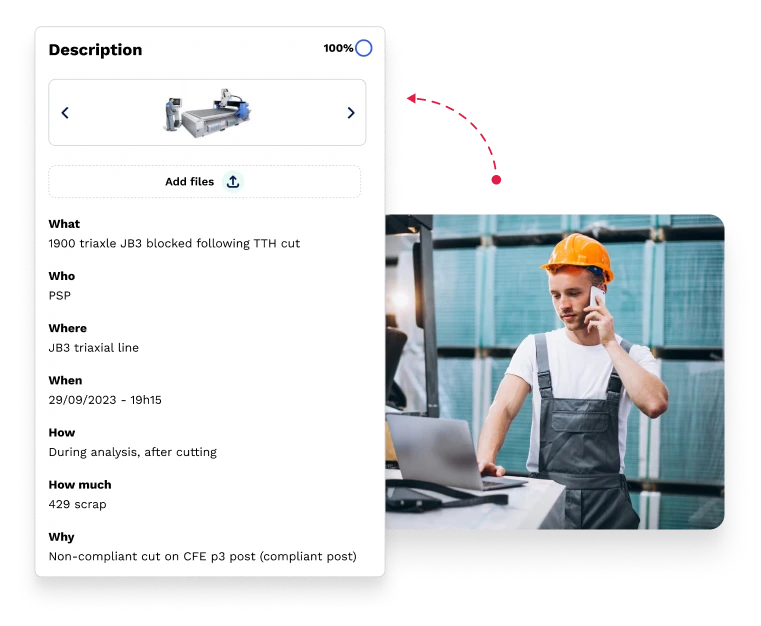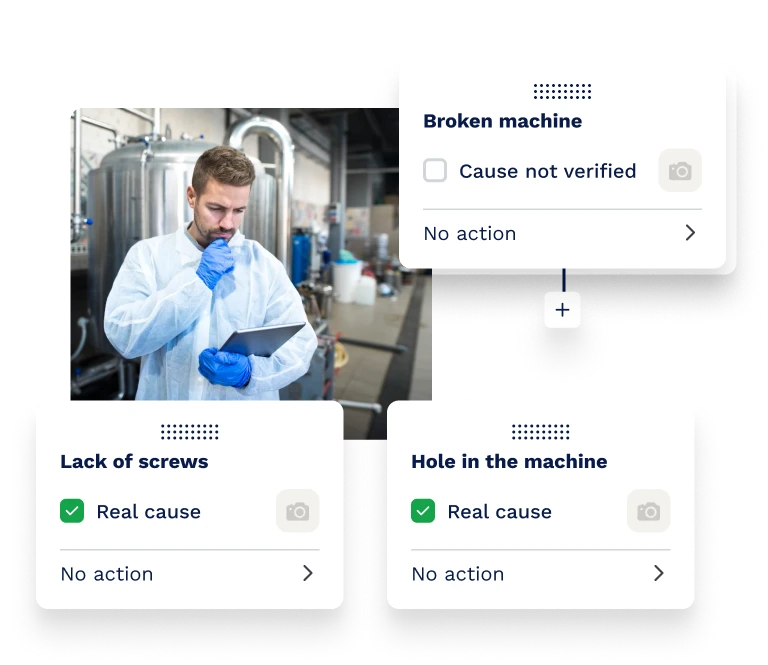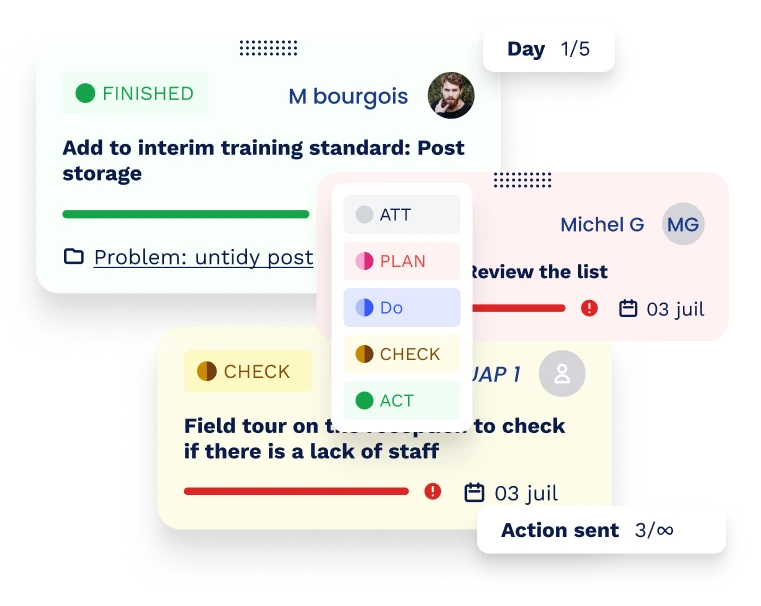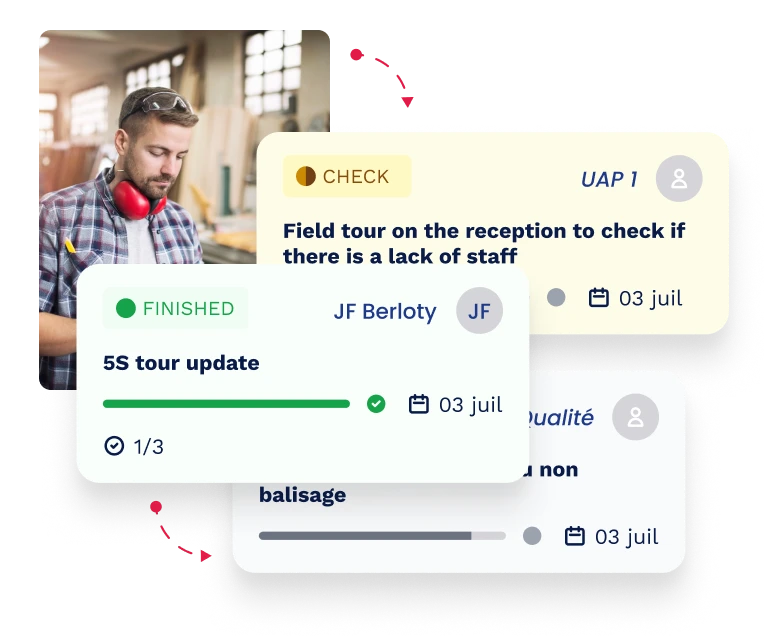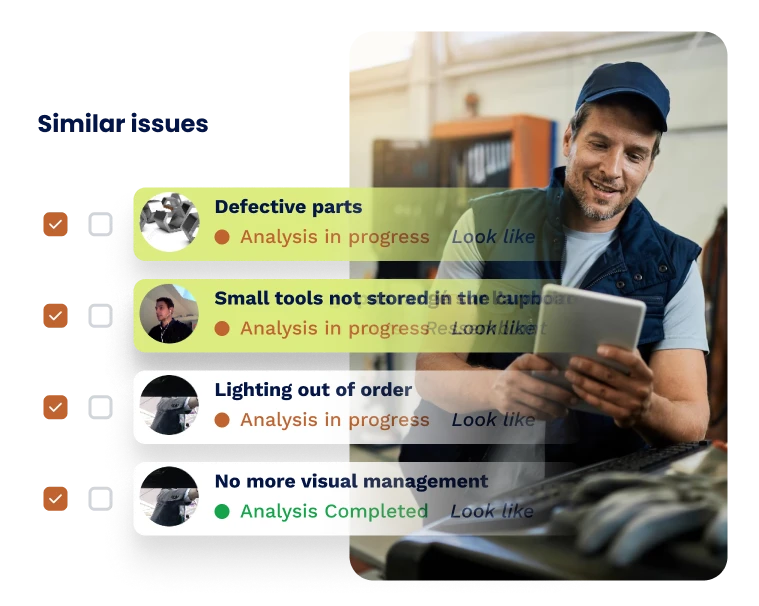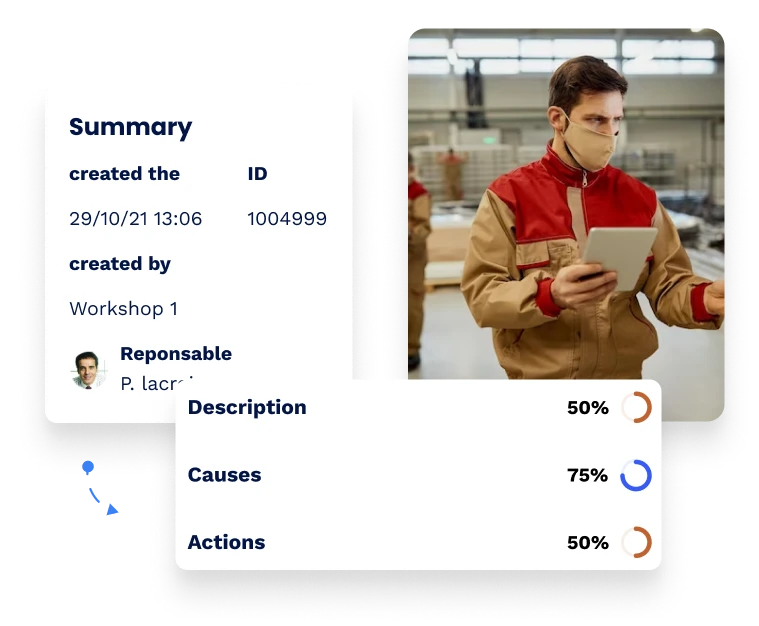 "With the tablet, we can easily report our problem, take a photo and quickly report the information to the people concerned. Paper gets lost and forgotten, we forget to transfer the information whereas with the tablet everything is easier."
2 X
less times for preparation
95%
of rituals
carried out