Know the reality on the field
Have the key information to react instantly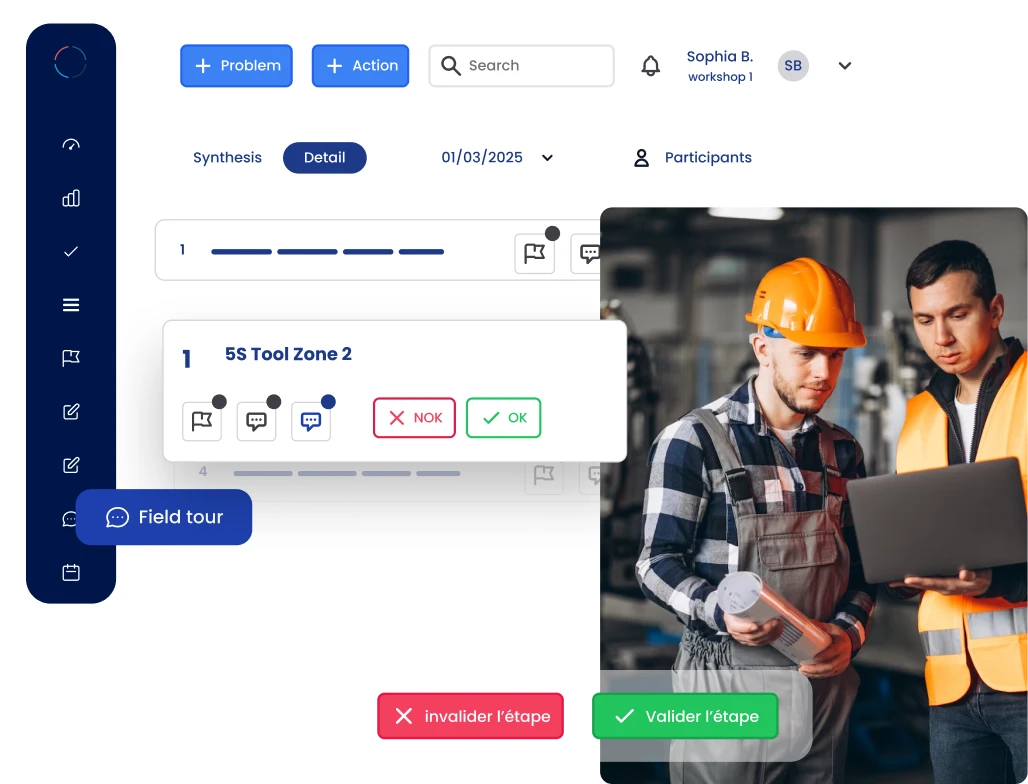 Know the field performance
Follow your indicators through manual or automatic entries. Shizen becomes the center of your performance.r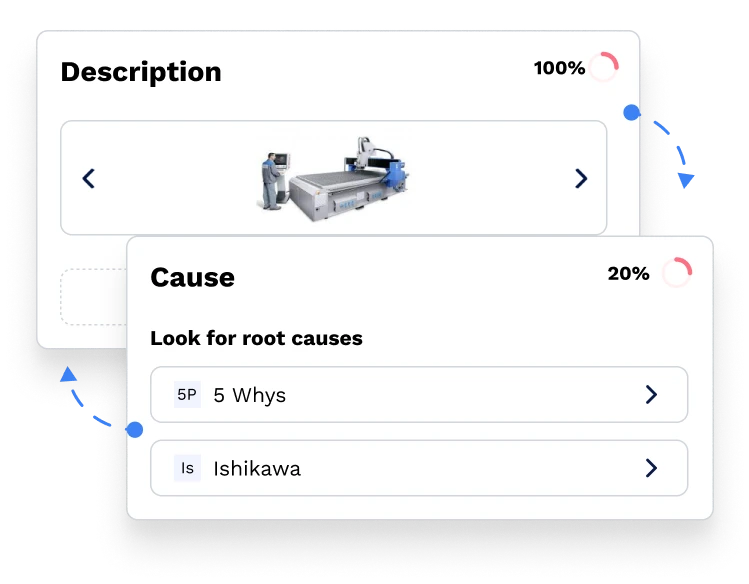 With their tablets / smartphones, your employees can note opportunities in less than 10 seconds, photo support. Don't leave any opportunity aside.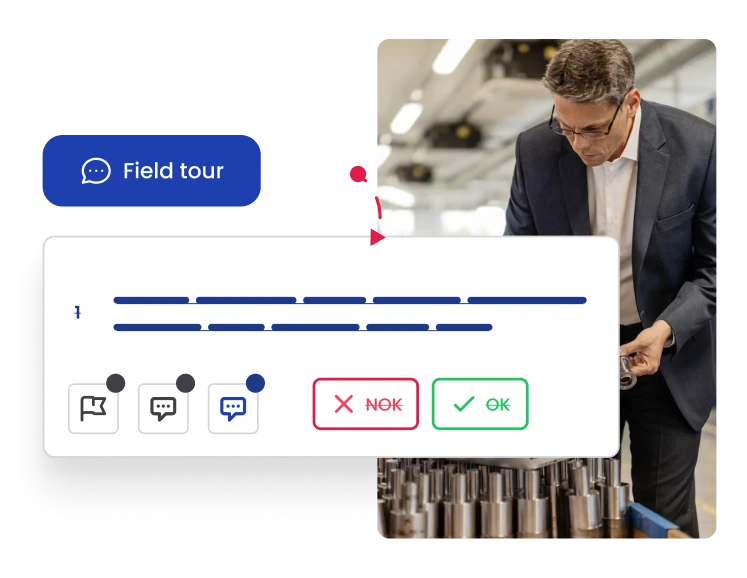 Putting the field under control
Maintain an optimal working environment through field visits and audits. The team leader's mental load is released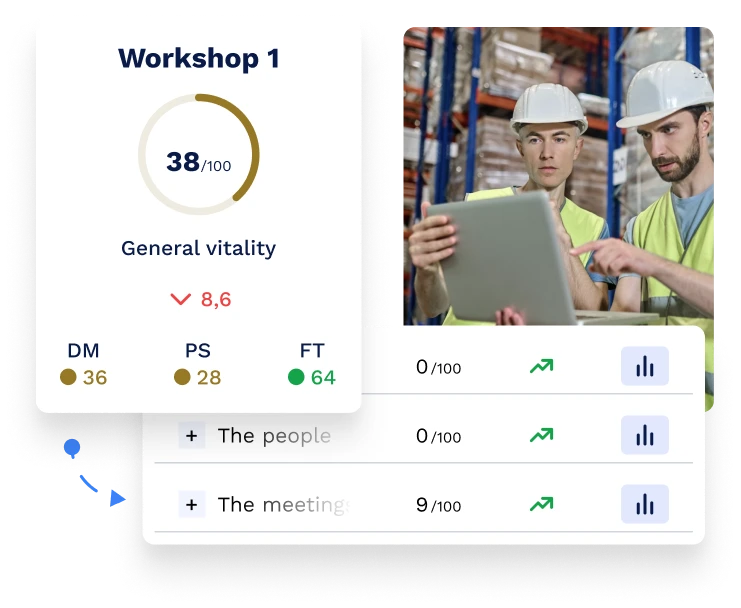 Ensure that improvement processes are implemented and monitored. Commitment to the performance approach is now visible.